This recipe is easy, quick, and tastes delicious! I put this together one night when my wife was 9 months pregnant and we needed something that wasn't too difficult or time consuming to make.
I looked up a couple of recipes online, but decided to just wing it and see what I could come up with on the fly.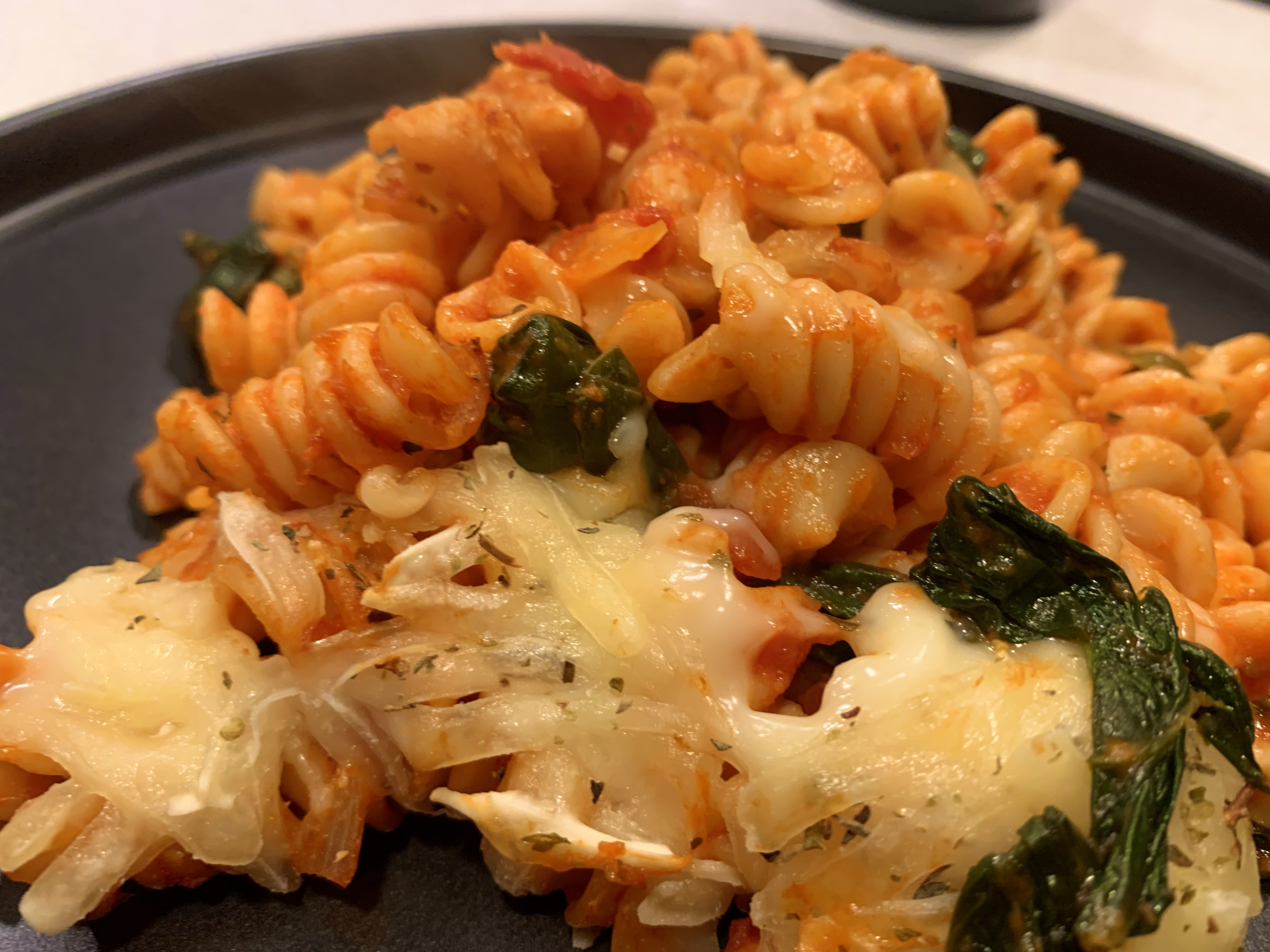 The ingredients list is also really simple, which I love! All you need is a box of pasta (I used rotini, but you can use penne or any other short-noodle you like), a jar of your favorite pasta sauce (Bertolli's Vineyard Marinara for me), a bag of shredded vegan mozzarella cheese, some baby spinach (optional), and some Italian seasoning! (Of course, a loaf of garlic bread also pairs perfectly so I highly recommend that, too!)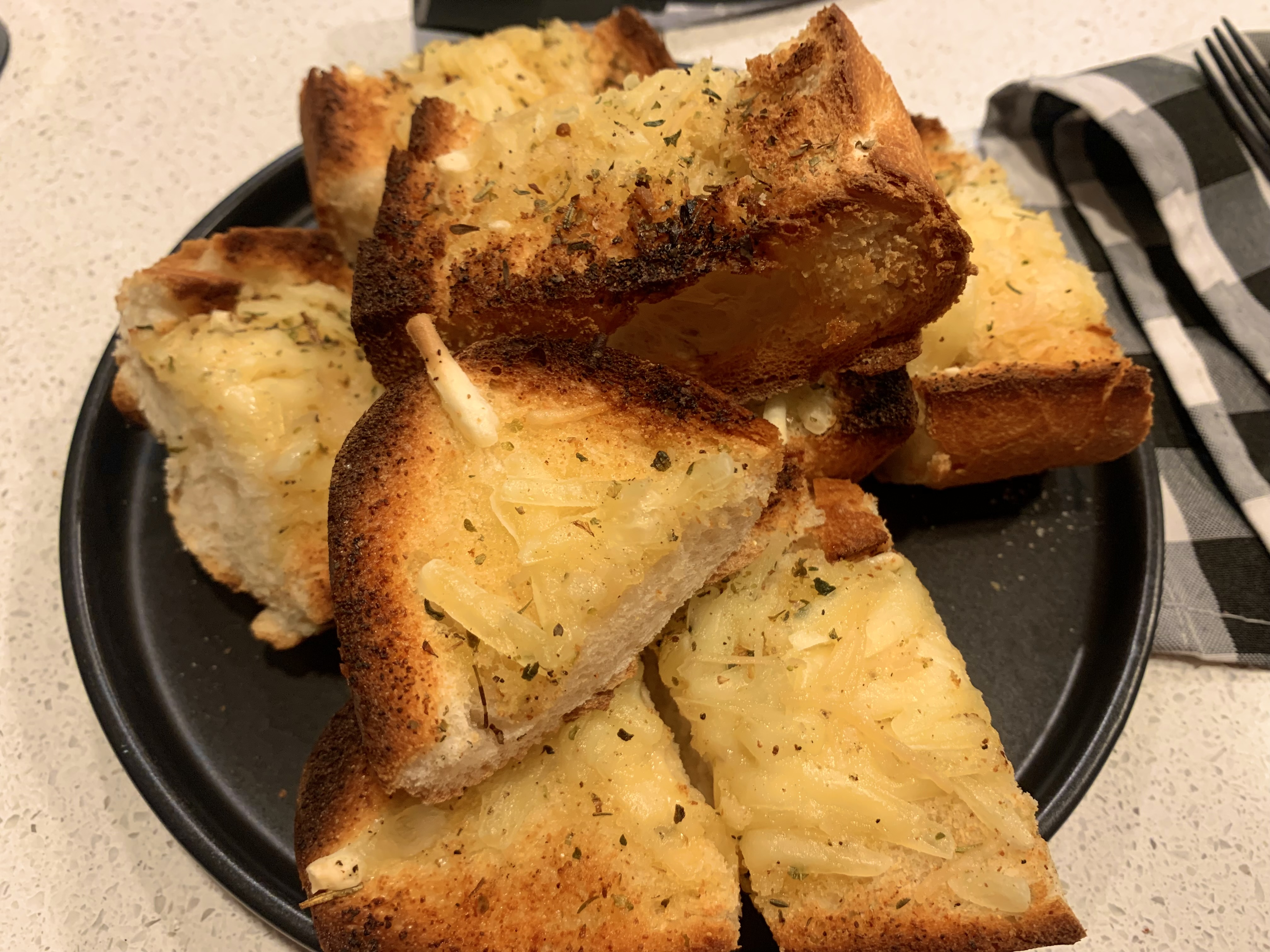 Now, a little tip in case you don't already do this: I always boil my pasta in vegetable stock. I use Better than Bouillon's vegetable stock base and add a teaspoon or two to the water as it's heating up. This will infuse some added flavor to the noodles and really elevate your pasta game!
Start by preheating your oven to 375 degrees. Then grab a large pot and add enough water to boil the pasta (and don't forget the Bouillon!). Add the pasta and cook according to the package instructions. Drain the pasta.
If you're adding the Baby Spinach, you'll want to put a little olive oil in the pot you cooked the pasta in and then add the baby spinach and cook until it's all wilted.
Once the spinach is cooked, add the pasta back to the pot and empty the jar of pasta sauce into the pot and give it a good stir.
Next, add a few shakes of Italian seasoning (approximately 1/2 tbsp, but you can add as much or as little as you like) and 1/2 of the bag of cheese to the pot and stir again. This will make the pasta really creamy and flavorful all the way through!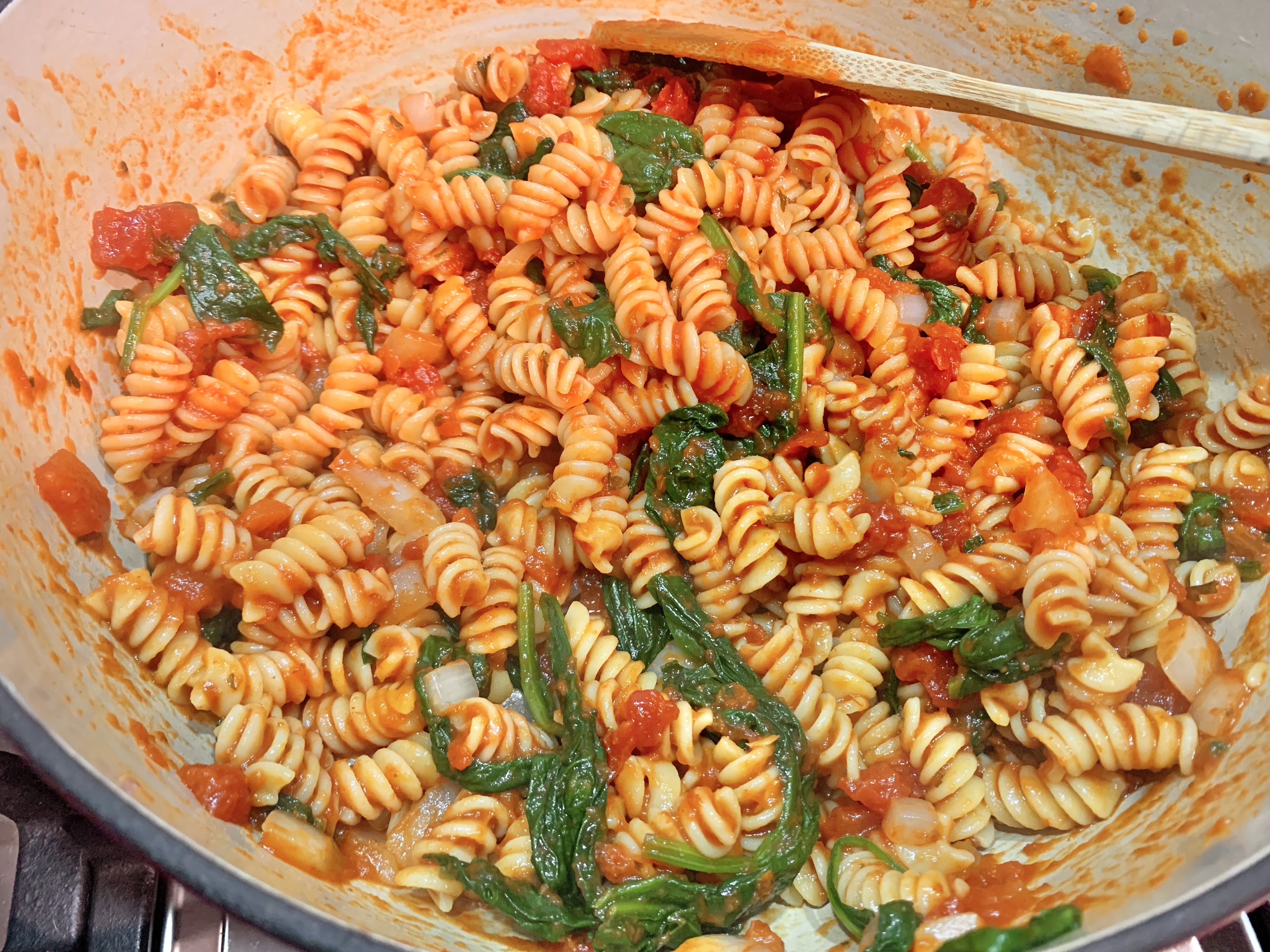 Add the pasta and top with the remaining cheese. Sprinkle a little more Italian seasoning on top to finish it off and you're ready to bake!
Add the lid to your casserole dish and bake for 25-30 minutes, or until the cheese is melted and the edges start to brown a bit. And that's it!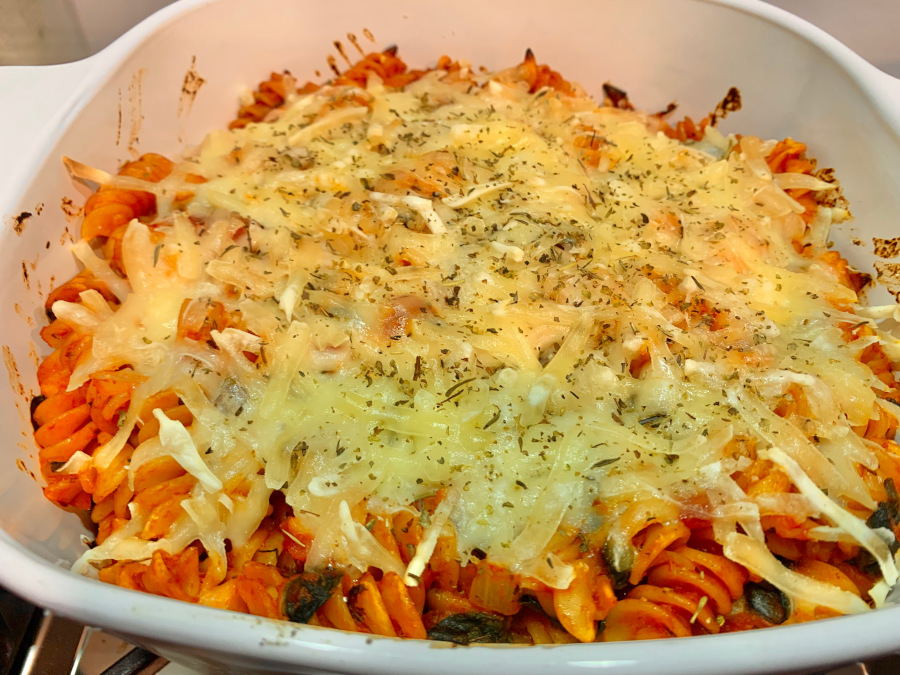 If you enjoyed this recipe, please share a comment below or send us a picture at comments@chrisandandreshow.com. Bon apetit!
INGREDIENTS
16 oz of short noodle pasta, such as Rotini or Penne
24 oz of your favorite pasta sauce
6 oz Baby Spinach
8 oz of shredded vegan mozzarella
1 tsp Better than Bouillon seasoned vegetable base
1 tbsp Italian seasoning, divided.